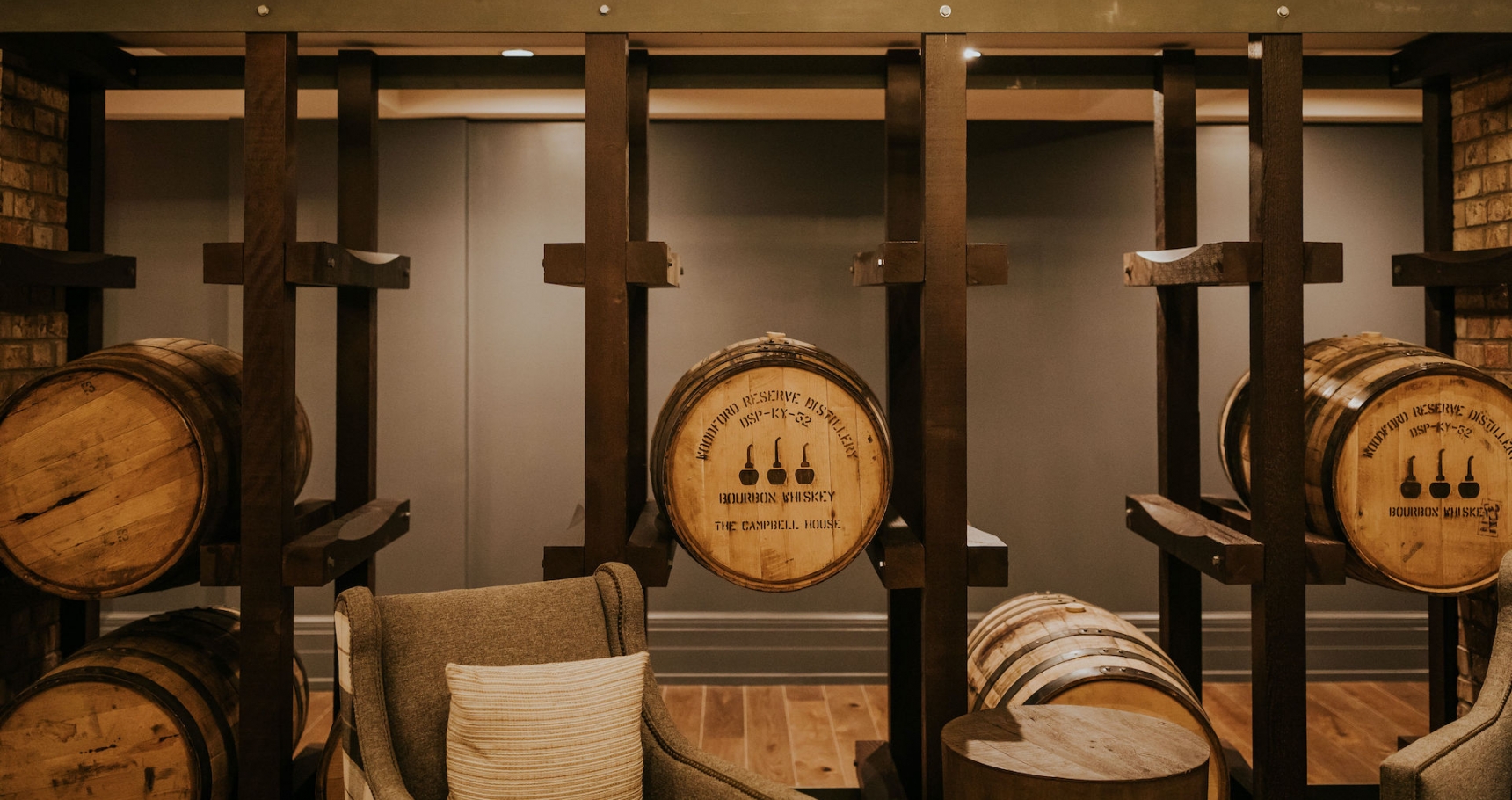 Enjoy a Taste of America's
Official Native Spirit
In 1964, a Congressional Resolution declared Bourbon an indigenous product of the United States meaning that no other country can make a product and call it Bourbon. Kentucky produces 95% of the world's bourbon, with 9.1 million barrels currently aging in the state. The Campbell House is proud to incorporate bourbon into our menus, programming and even our decor.
The Campbell House Spirits Director has curated 11 unique bourbon flights of 4 pours each to sample Kentucky's finest and rarest bourbon varieties. In addition to the over three hundred varieties of bourbon available in our Bourbon Bar, The Rackhouse features an incredible Buffalo Trace Bourbon Cheesecake and Bourbon caramel sauce on the menu. The Campbell House also offers three unique bourbons distilled by Knob Creek and Woodford Reserve exclusively for the hotel and our guests.